Debt & Financial Problems?
A FREE guide and resource from Citizens Advice North East Derbyshire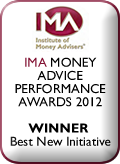 Figures show that more and more people are facing debt and insolvency problems for many different reasons with the trend likely to continue in these uncertain economic times.
If you are facing or experiencing debt and financial problems try to stay calm, it is always best to not ignore the situation, you are not alone and help is available.
Our free user-friendly online debt resource system has been designed to help you understand your situation and assist you in dealing with your debt and financial problems.
Check out information and access further advice on your options by following the steps below.
If appropriate the system includes a free flexible online Assisted Debt Management Plan (DMP) for those that feel confident enough and wish to manage their debts themselves.
(If you are not certain about anything or have any doubts get genuine free full in depth independent, impartial advice)
Quick Calculators
Our Calculators
Other Organisations
Free Online Debt Management Plan (DMP)
A Debt Management Plan at your fingertips with our step-by-step guide.
Your details are saved as you progress
Letters and Financial Statements are generated for you
Return to your saved DMP at any time
Follow up, change in circumstances and review facilities
How does it work?
See an example of a completed CABmoney DMP now without having to log-in.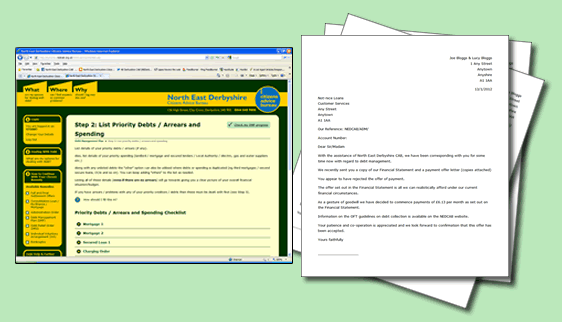 Just answer a few questions that will help you narrow down your options for dealing with debt.
Continue with your chosen option

After considering your available options, follow one of our guides (including our free online assisted Debt Management Plan) on how to continue with that option.

Full and Final Settlement Offers
Consolidation Loan / Re-finance / Mortgage
Administration Order
Debt Management Plan (DMP)
Debt Relief Order (DRO)
Individual Voluntary Arrangement (IVA)
Bankruptcy